A DESIGN PROVEN OVER THE COURSE OF SEVEN DECADES

"I love things that age well - things that don't date, that stand the
test of time and that become living examples of the absolute best." - Giorgio Armani
Shop Pista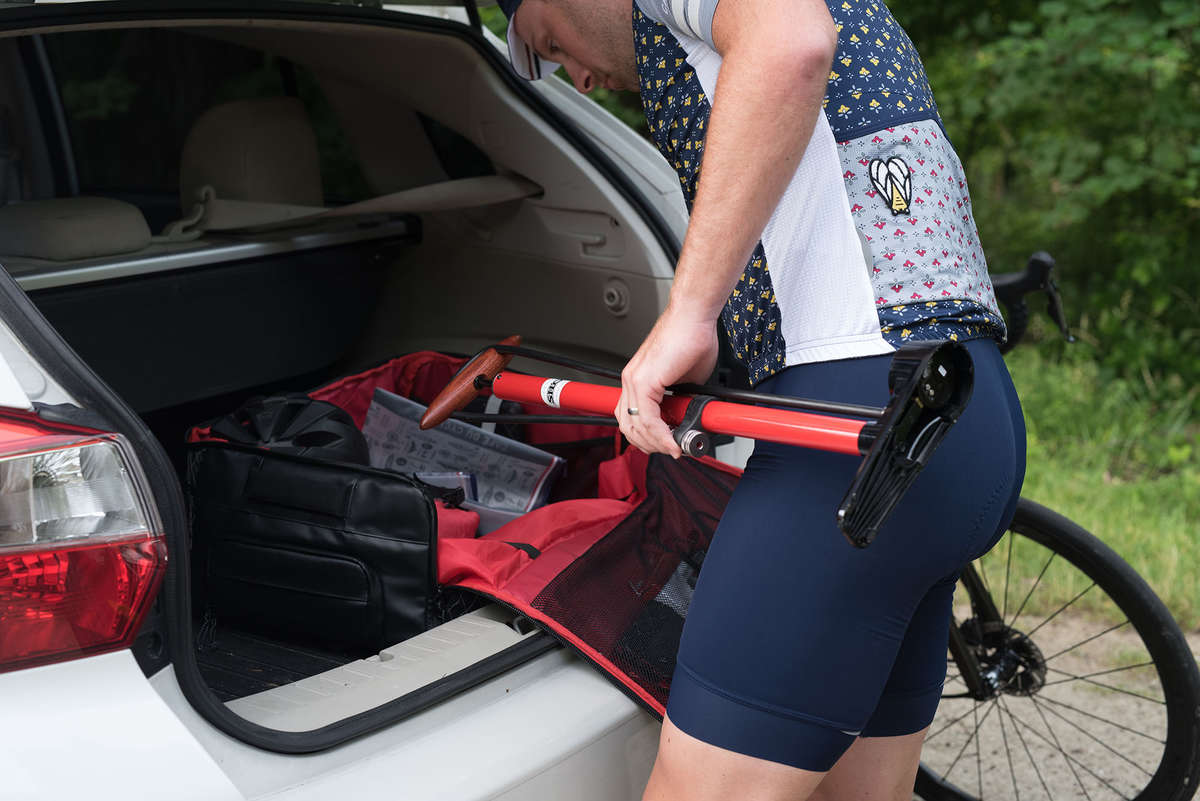 Armani wasn't talking about the Pista Floor Pump specifically, but his words capture the essence of why a floor pump of all things, is widely regarded as one of the most iconic cycling products of the last century: it just continues to work.

The key to the unrivaled longevity of the Pista is a combination of quality materials and a design that features easily serviceable and replaceable components.


SOME THINGS SIMPLY CAN'T BE IMPROVED UPON...
The soul of the Pista, what makes it work, what makes all SILCA pumps for that matter, is a 3mm thick leather piston washer and a solid brass internal valve assembly. We've used the same vendor for both of these internals since 1947. Why? There's nothing else out there that creates a better seal or lasts longer. Nothing. You can learn more about our leather piston washer by clicking 'Learn More' below.
Learn More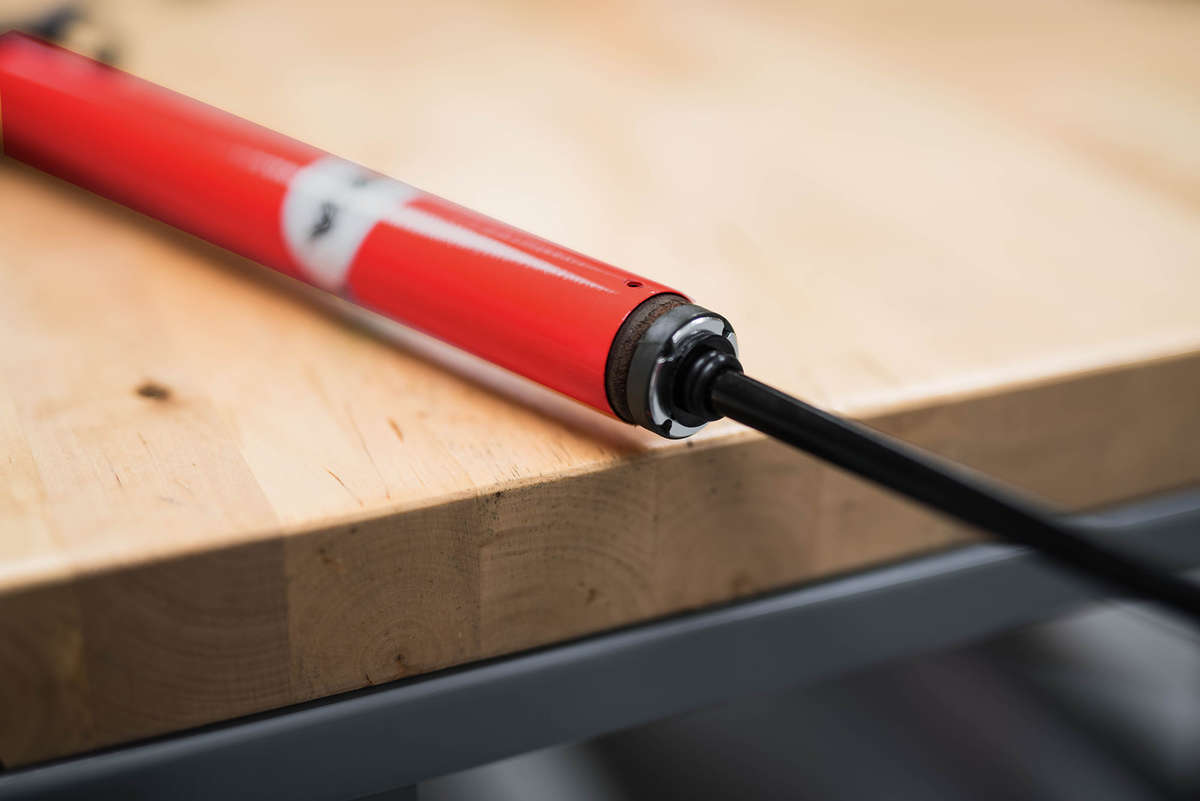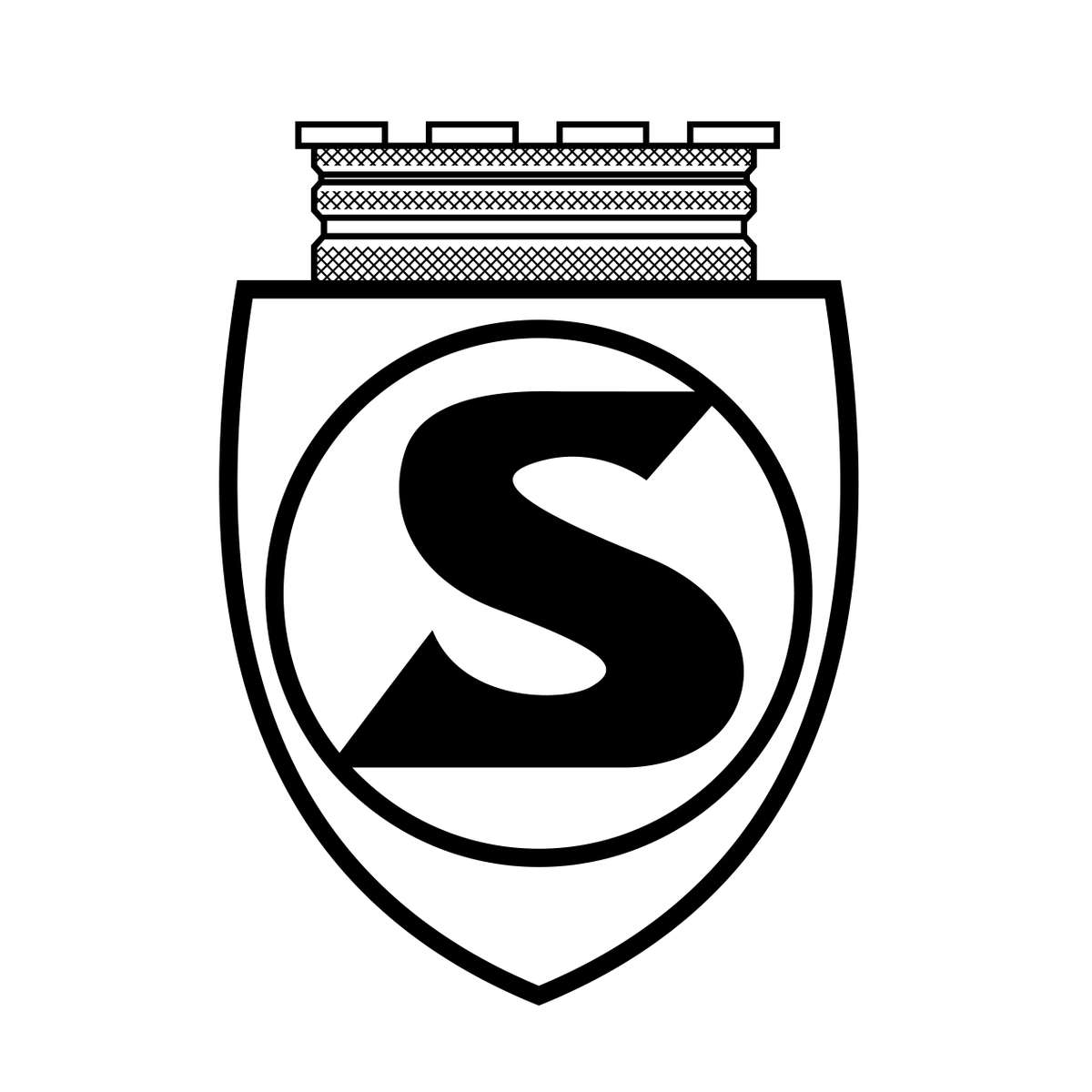 RE-ENGINEERED FOR THE MODERN PERFORMANCE CYCLIST
When we decided to re-launch the Pista in 2017 for our centennial anniversary, we kept the original design but made a few key upgrades.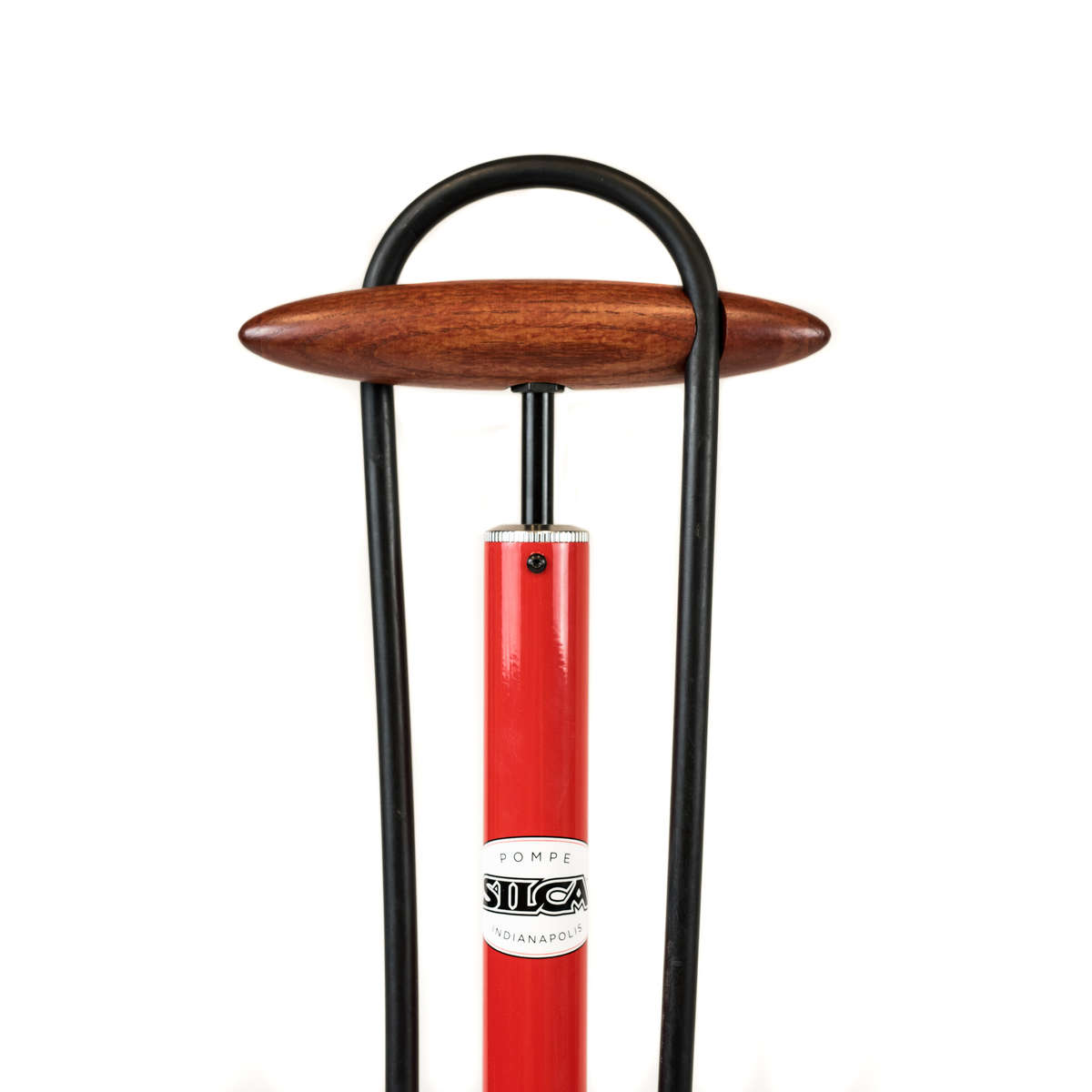 THE HANDLE
The original Celluloid handle has been upgraded to a lathe-turned Ash-wood handle. We kept the same handle profile and hose guides but made it slightly larger overall for improved feel when pumping with both hands.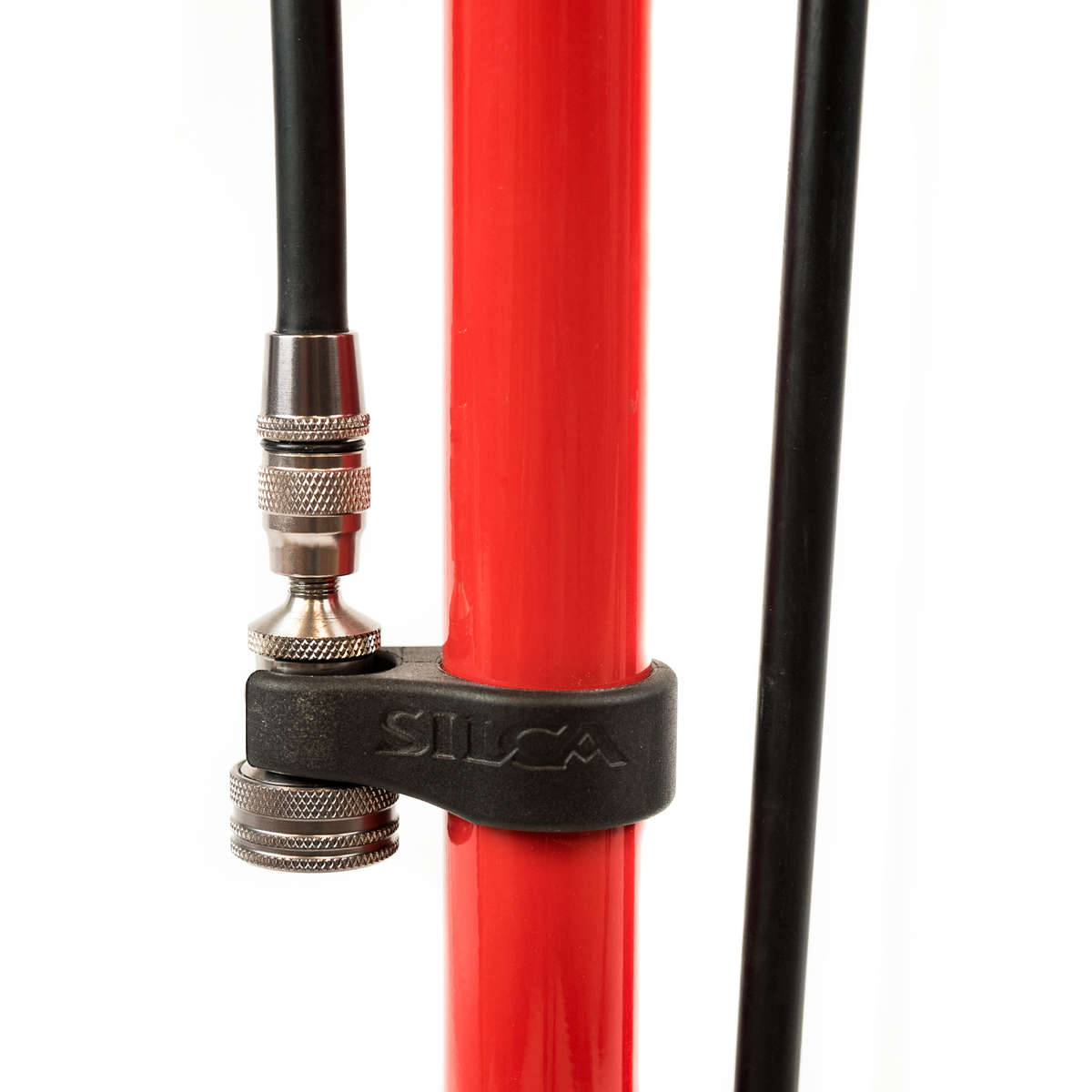 THE CHUCK
The modern chuck assembly is Schrader and Presta Compatible and includes a hose-bleed button to make chuck removal easier. The chuck is also secured with a chuck dock that helps keep the assembly and hose secure when not in use.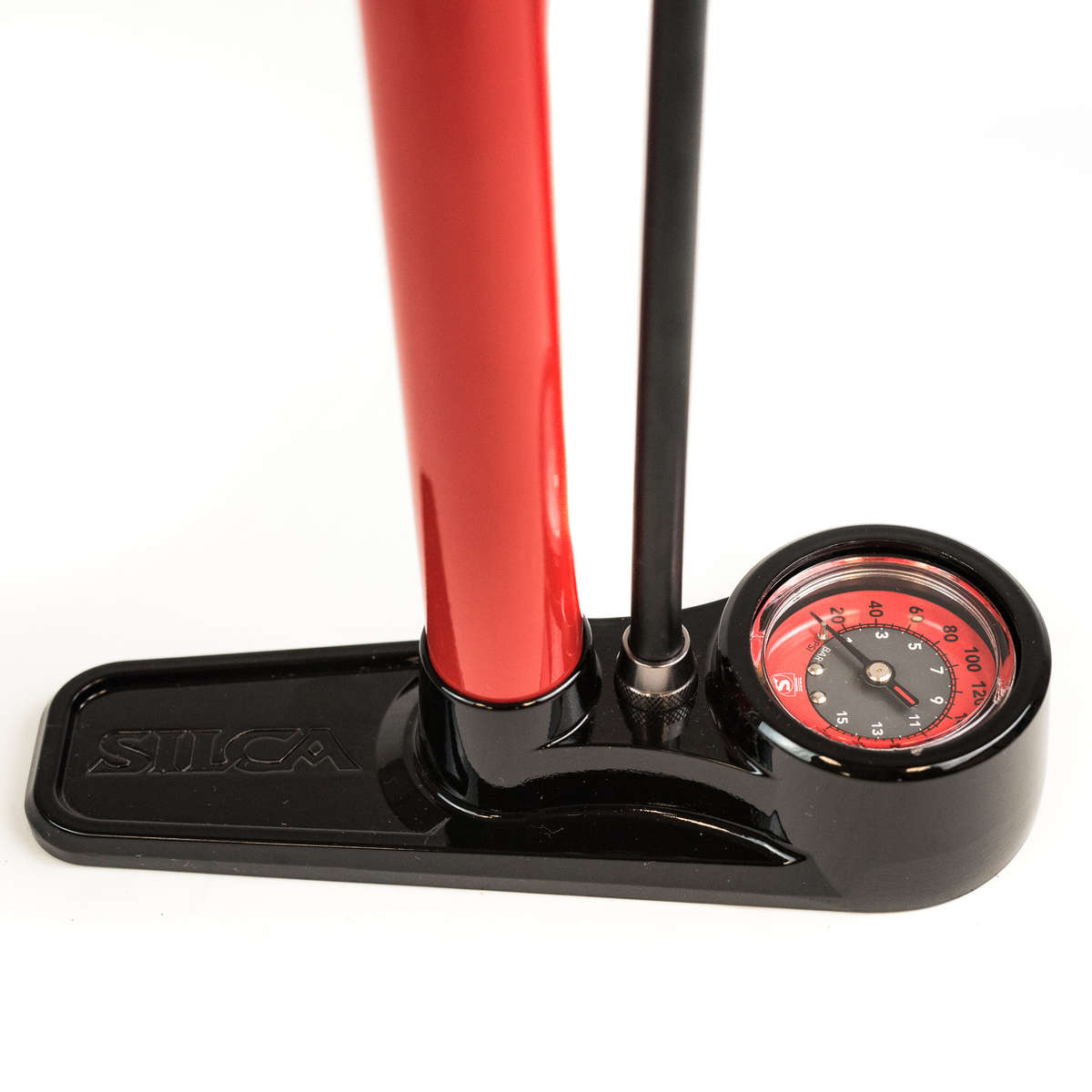 GAUGE AND BASE
The gauge is rated to 220psi and is accurate to within 3%. An aluminum gauge housing holds the gauge in place. The profile of the base is true to the original design which allows the pump to lay flat in the trunk of a car or a travel bag.


Shop Pista