FIFTYONE STEINÈS GRAVEL BIKE
"God is in The Detail"
If you haven't heard of FiftyOne yet, then it's about time you should. The Dublin, Ireland-based custom carbon frame builder continues to inspire us with both the quality of their work and with the level of detail they're consistently doing it at. The bikes themselves are no doubt impressive but there's more to these guys than that.

FiftyOne Founder and CEO Aidan Duff has a knack for finding an interesting story, something you've probably never seen nor heard of. Furthermore, his ability to tell those stories through the bikes he builds is a combination that yields something that's truly unique and special.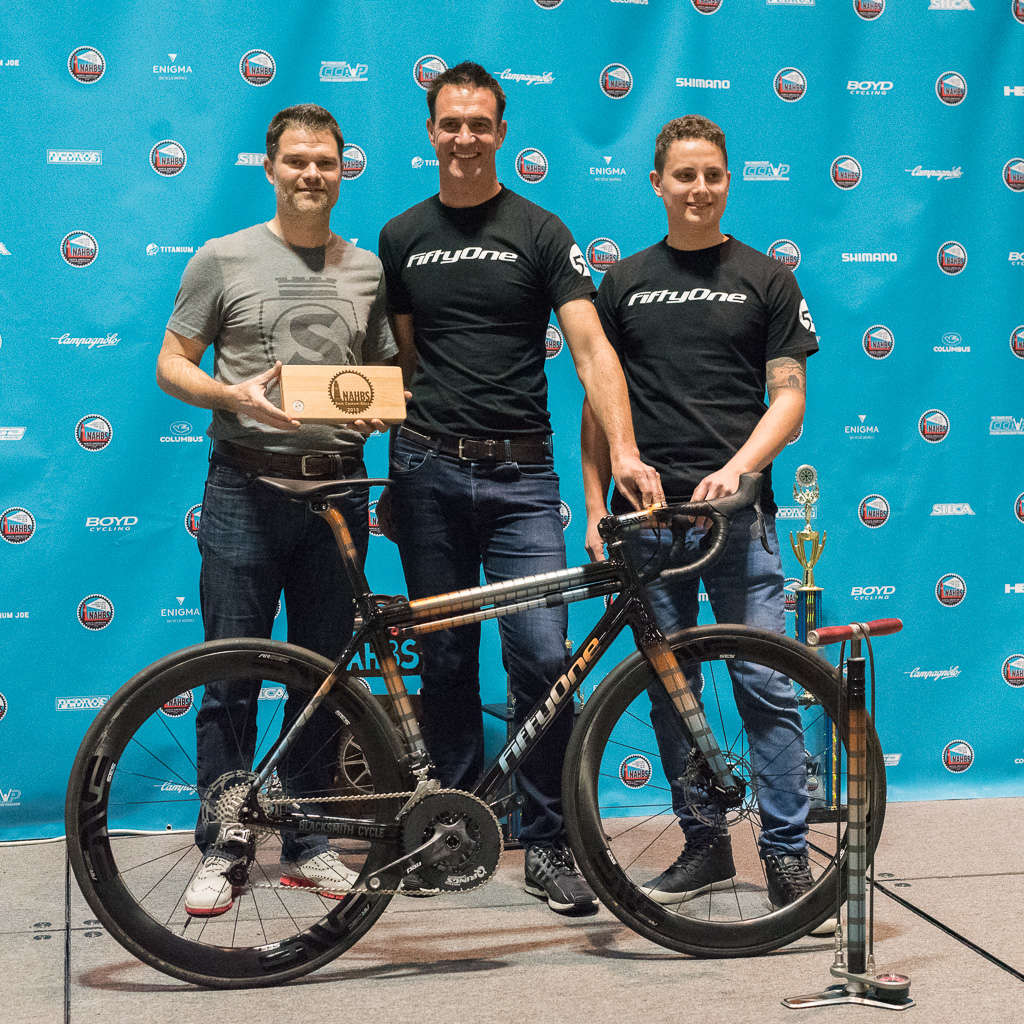 We first met Aidan and team at NAHBS this year where FiftyOne had a booth with three bikes on display. It was the inaugural year for the #CustomSILCA award so we stopped by their booth to get a closer look at the builds. Enter Aidan Duff...true to his Irish roots, the good-humored Dubliner almost immediatley pulls out a bottle of Irish whiskey, pours us each a glass; then over the course of the next hour, proceeds to tell us about one of his creations. And you can't help but notice how genuine and excited he is as he goes through each. One build was a tribute to five time F1 world champion Juan Manuel Fangio. Another inspired by the reflection of the winter sun of off a building in downtown Toronto.

It was an interesting conversation for sure and one that just resonated with all of us so strongly. So when Aidan reached out to us a few months back about a build he was working on for the Tour de France, we knew it wasn't going to be just another commemorative TDF bike clad in yellow. But. what would it be? A tribute to Indurain? Merckx? Hinault?

Nope! Try Alphonse Steinès. Wait who??
FIFTYONE STEINÈS: THE STORY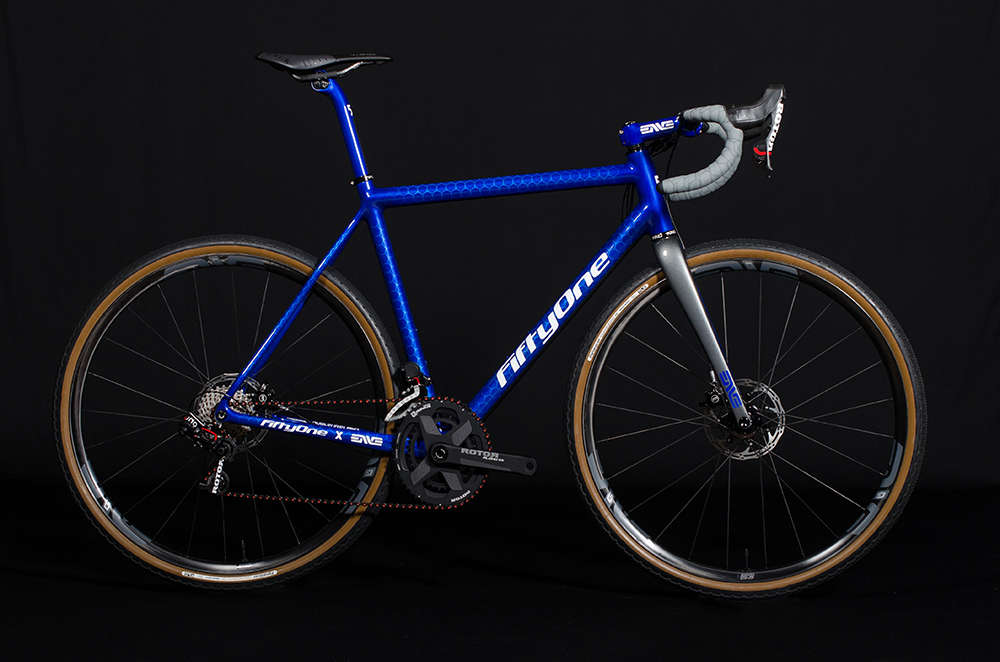 Designed for a true lover of all things Tour de France, the Steinès was
built to commemorate Alphonse Steinès - assistant organizer of the Tour de
France to founder Henri Desgrange. Steinès wanted to make the Tour harder than
it ever was, and while preparing for the 1910 Tour, he set off on a reconnaissance
mission to the Tourmalet - the highest pass in the Pyrenees.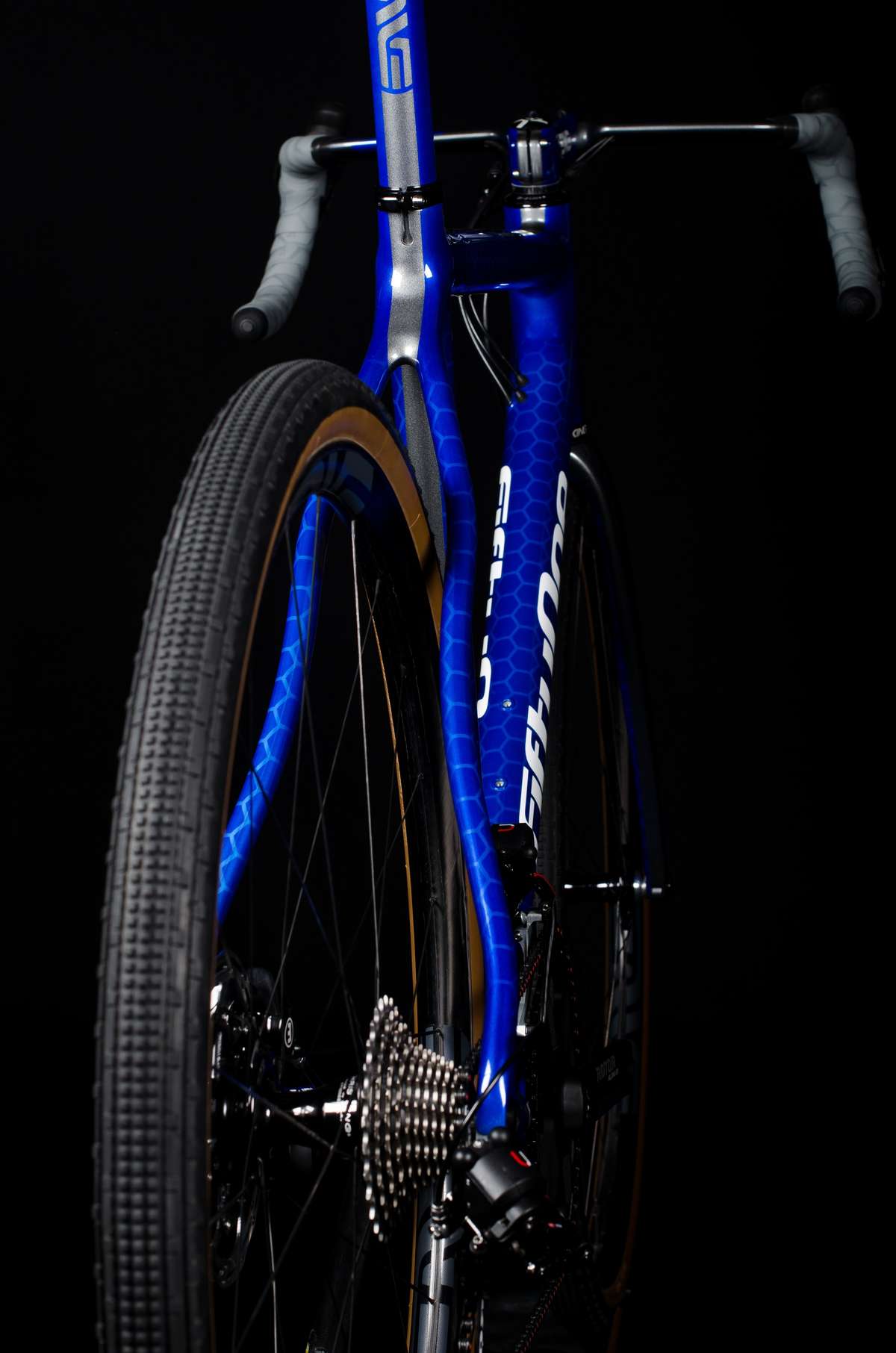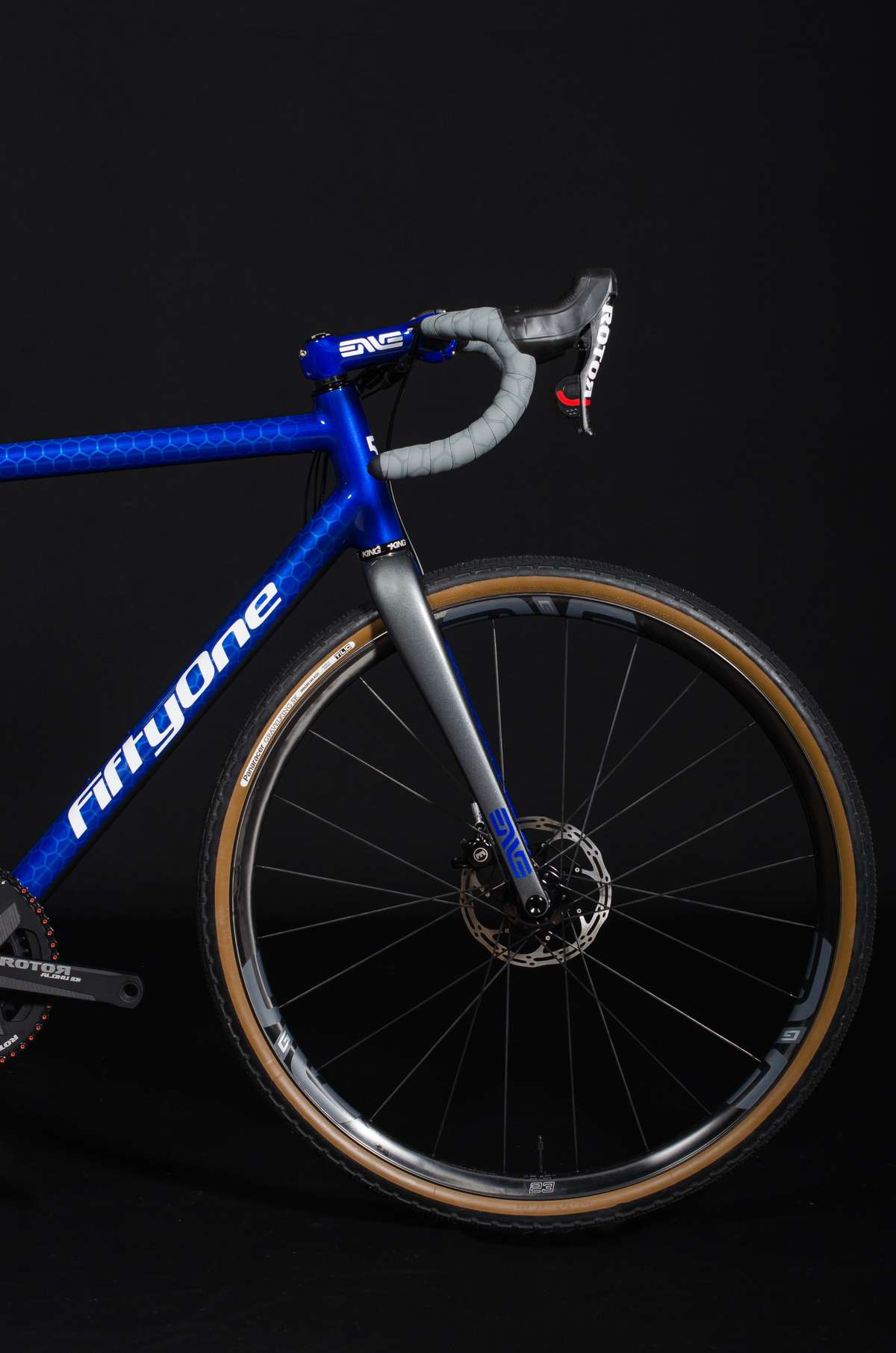 He was met with
weather conditions so immense that he was forced to abandon his car
and continue on foot. Steinès became lost in the wilderness and found himself
trapped in a snow drift. Despite death seeming imminent, his location was
discovered in the early hours of the following morning and was rescued by a
search party. Steinès did not hesitate to immediately contact Desgrange. His
telegram read: "Crossed Tourmalet. Very good road. Perfectly feasible."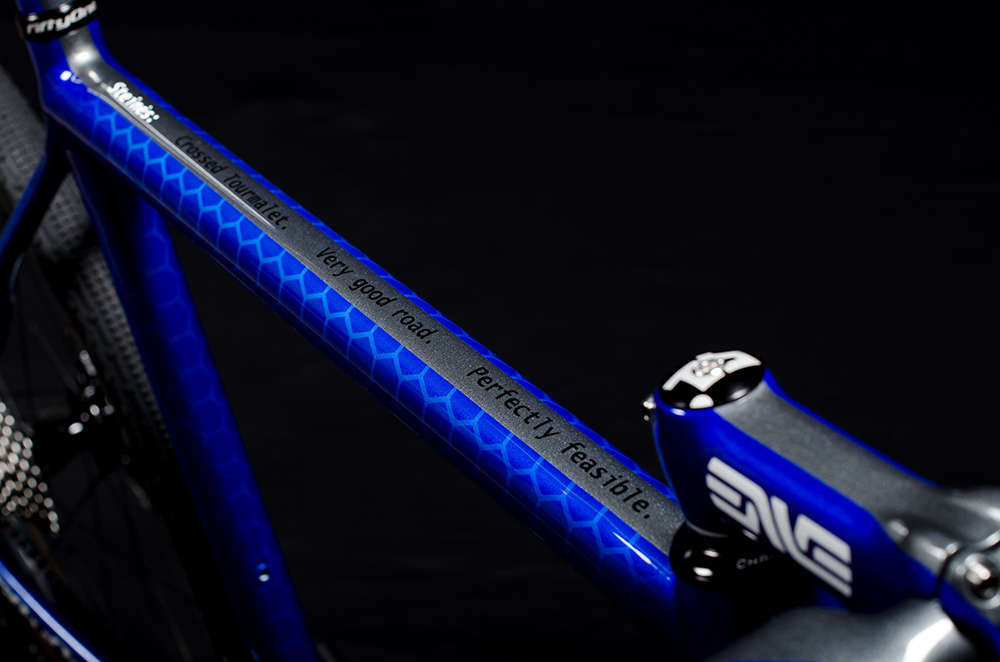 These words can be found on the top tube of the Steinès, as well as the famous poem 'Invictus' by William Ernest Henley scribed along the downtube. This poem is a subtle reference to the 1910 Tour winner Octave Lapize, who upon ascending to
the peak of Tourmalet shouted at the officials "You are assassins!"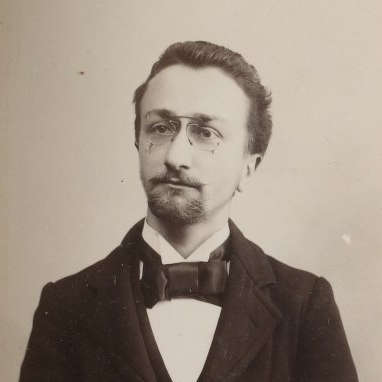 Alphonse Steinès
This bike is the second collaboration between FiftyOne bikes and ENVE composites, which was sparked by the success of their last project - the ENVE10. The bike pictured will be the personal bike of ENVE's Head of Content who is moving to France to live on the foothills of the Tourmalet. FiftyOne also carries Custom Engraved HX-ONE Home Essential Kits and can fulfill orders for custom frame and floor pumps based on demand.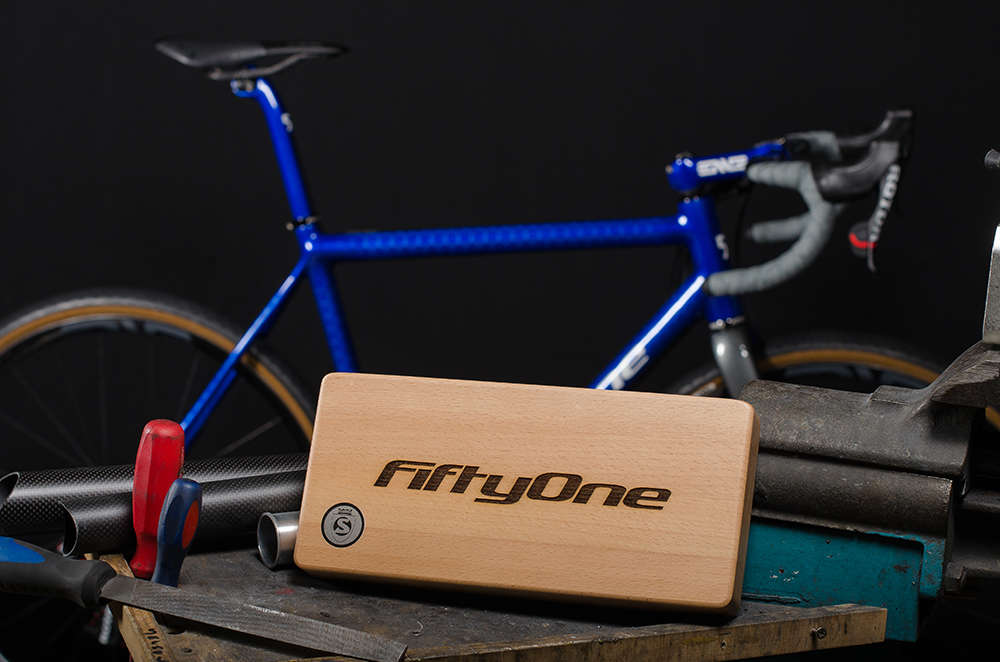 There will be only 10 Steinès frames built to each riders' specifications, whilst maintaining the iconic design. FiftyOne bikes will be displaying the Steinès
alongside ENVE Composites at this year's Eurobike festival, which takes place
from July 8th - 10th.

You can read the full story by clicking on the button below.
Full Story