It all started with a trip to REI. I noticed they were collecting and 'recycling' old inner tubes, wetsuits and fishing waders, so I asked the store manager what they were doing with them. She explained that they worked with a company called EcoLogic that could turn these materials into bags, jewelry and other goods for resale, and that EcoLogic was also making custom fabrics out of these recycled materials.
The idea stuck with me and the next week our team at SILCA contacted EcoLogic to begin the process of learning what could be done with these unique materials. We wanted a material that would be highly water
resistant, soft, and lightly padded since the bag would be used in a jersey pocket.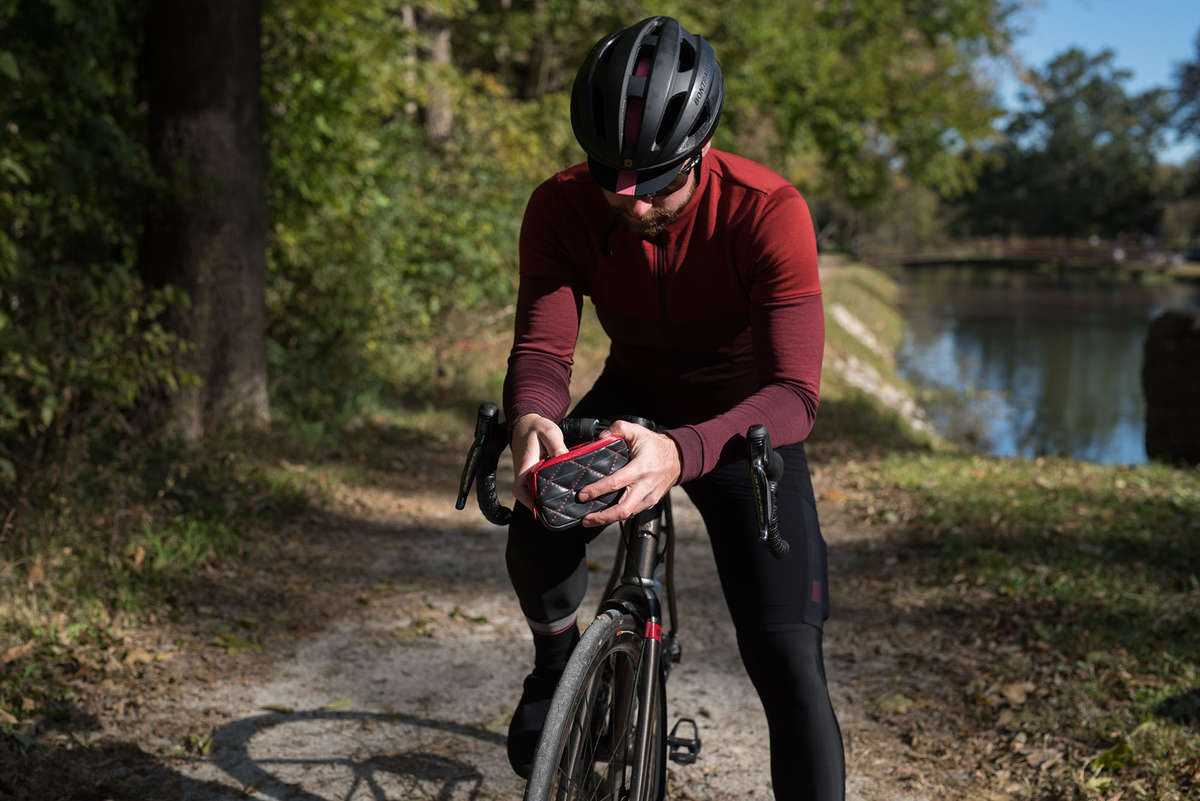 A few weeks later, we had it, a laminate of recycled bicycle inner tube, recycled 2.5mm wetsuit neoprene, and an inner liner of bright red Cordura ballistic nylon. Each bag is hand sewn in Boulder Colorado using the finest YKK Zippers, but my personal favorite feature is the quilt stitching on the outside of the bag. This started as an attempt to mimic the knurling on the SILCA chuck, something we had also done on our Seat Roll Premio, but in our testing we found that the quilt stitching also dramatically reduced the amount of sweat that builds up under the bag in your pocket.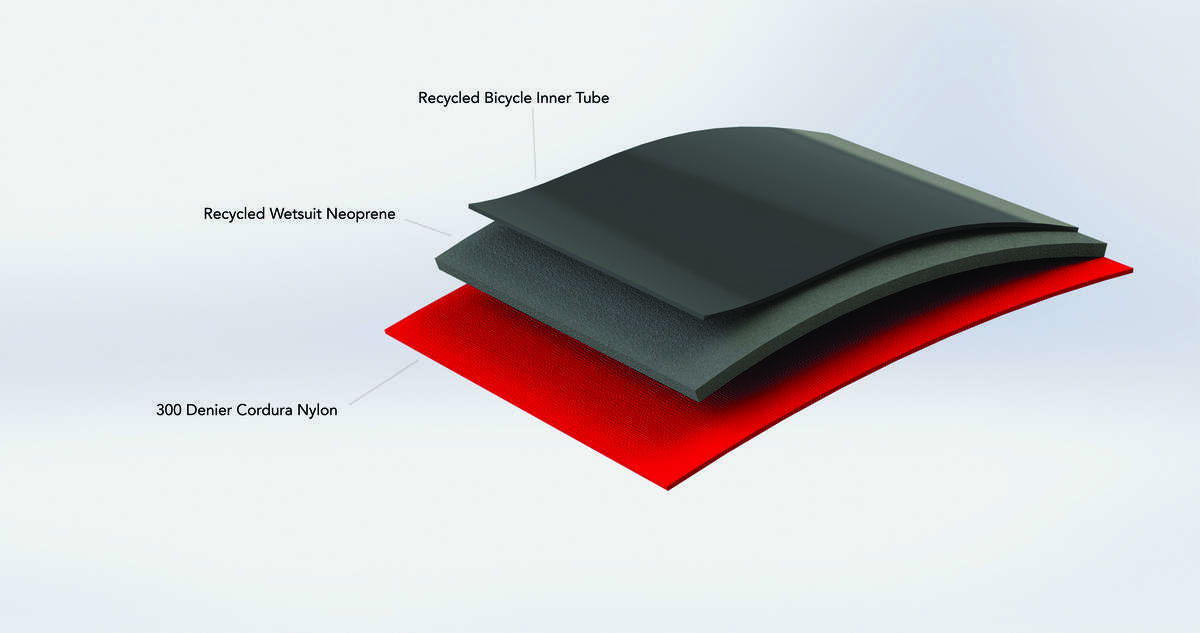 Thanks to all the people who recycle these materials and to those of you buying goods made from these materials we are savings thousands of pounds of non-biodegradable materials from the landfill, while also saving large amounts of energy and CO2 emissions associated with the manufacturing of new fabrics.


Oh, and as a bonus, you will never find a more useful, comfortable, hard wearing essentials case than this one!